Wedding Details
Reverend Kathleen Shannon
Wedding Details
Reverend Kathleen Shannon
WEDDING PRICING
The deposit fee is $150. A deposit is required to hold the desired date. A wedding officiant package with me is $399, a fee which includes the deposit and co-creating a custom ceremony and vows. If needed, it includes a sound system of portable speakers, free standing stand up mic for the couple, and cordless mic for myself. This wedding officiant fee also includes the marriage license document hand delivered to and recorded by the Orange County Recorder's office. A copy of the marriage license can be ordered after one month for $15 from the county recorder's offices. $25/hr. travel time fee includes gas, if the distance is over 20 miles. A wedding ceremony rehearsal with the wedding party the day before the Big Day is a separate fee of $100 and is highly recommended for an exceptionally smooth wedding. Transport to the wedding venue and the reception in an immaculate white wedding mobile, a 2007 PT Cruiser is available for $100.
FINDING A WEDDING VENUE
If you do not have a venue and would like me to find one for you, I can find your perfect romantic place. The fee for this service is $100. I have many amazing locations to choose from, some with no paperwork or extra permit fee for the city of the venue, including fantastic beach locations, mountain tops with ocean views and a cozy secluded rose garden with a rose arbor at a public library location. I have access to a place in a botanical garden with a large, ornate and breathtaking wedding venue at the top of a hill with beautiful views. I can email you links and photos with detailed descriptions and addresses to check out. I specialize in outdoor, natural, affordable eco-locations. I can also travel to a venue of your own choosing, such as a home, beach, garden or community center. Included in my fee is a sound system miked for voice and a separate system for wedding music if needed, but I will need electricity for those. If we do not have access to electricity, we can make do with our own voices and hire musicians with acoustic instruments if you would like that.
2022 INSIDE VENUE IN A CHURCH
I have permission to use the American Catholic Church in Laguna Beach on Park Avenue WITH A SMALL EXTRA FEE of $50, which helps the cost of upkeep. It is the second smallest church in the world; it is an official Laguna Beach historical building and seats 45 guests. You do not need to be a Catholic to be married there. It is an adorable place inside and outside, and where my husband and I got married in 1989. They also have a small but lovely backyard reception area where you can take wedding photos. They hold American Catholic Church services there every Sunday morning at 9AM, which I highly recommend. They do not require you to convert to Catholicism, but they offer the sacrament of wafer and wine to those who want it. This church reopened in 2021, while following pandemic guidelines.
WEDDING PERMITS
If you plan to have your wedding on a beach or other public location, such as in a park, sometimes a city permit must be obtained in advance for certain locations and it is time sensitive. I can help you with the permit process. These cities include Corona Del Mar, Laguna Beach and South Laguna. The beautiful, wide sand beaches of San Clemente and Newport Beach do not require a permit for a wedding or professional photography and can make gorgeous wedding picture keepsakes with their famous piers and glowing sunsets in the background. There is definitely less stress going to these alternative beaches that don't require a permit. Professional photographs in Laguna Beach require a city permit. Wedding ceremonies also require a permit in Laguna Beach, Corona Del Mar and South Laguna: home of the spectacular Montage Resort. They are all expensive permits and need time to book in advance, but there is always a workaround if not in your budget or time constraint, just ask me.
PRE-WEDDING COUNSELING
Counseling sessions with me, Reverend Kathleen Shannon are available and strongly advised to create and maintain a harmonious marriage. Traditional marriage counseling is offered which includes the realities of married life, life with children, coping with in-laws, all about aging and life's phases and what to expect, such as mid-life crisis, menopause, death of a family member, and what to do in those situations. Receive non-biased, non-religious but spiritual advice and counseling early while you are in your loving honeymoon phase. It may save your marriage later, when no-one is in the mood to see a counselor, and you are struggling to understand what is going on. Understand how to co-create a happy marriage by understanding the Law Of Attraction.
COUNSELING FOR COUPLES
$135 for a couple together at one 90 minute session.  Special wedding offer: a package of 3 sessions for $299! Advise is given how to stay happy together for the long term; how to navigate the trials of parenthood, in-laws, cross-cultural marriages and keeping your romance alive. Learn the skills to create a life of joy and mutual respect, manifesting all your desires as a couple when you begin your married life together.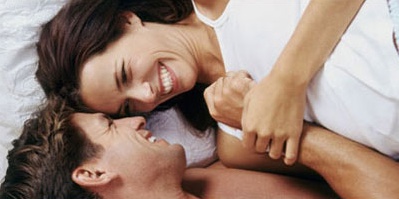 PAST LIFE REGRESSION FOR COUPLES
Find out if you have spent other lifetimes together, or life between lives. Meet your spirit guides. Find out the challenges you will face as a couple and as future parents, which greatly depends on your own relationship with your parents when you were a child. Were you "born again to be together?" If so, you will want to understand what your relationship patterns are, what lessons still need to be learned, and so brought you both back together.
MARRIAGE LICENSE
A Marriage License must be purchased from the county recorder's office in person in the county where the wedding takes place, and it is time sensitive. There is no blood test required in Orange County to complete the requirements of a marriage license. You only need one witness to sign. The completed marriage license document must be returned to the county recorder's offices to be legal. The county recorder's office has indicated they prefer the minister/officiant to deliver the document in person. This service is included in my wedding fee.
MARRIAGE LICENSE WARNING
Marriage licenses must be returned to the county recorder's offices in a timely manner, or they expire. The preferred method of doing this is for me as your minister to hand deliver the document. If you decide to mail or hand deliver the document yourselves, then my responsibility is forfeit. If there are any mistakes or complications afterwards, and I must become involved again to correct any mistakes, then there will be a $50 fee charged in advance of corrections. If you prefer to mail in the license: make a copy first, and then send it certified with a return receipt. This is strongly recommended. No smudging, stains, folding, stapling or white out is allowed after the document is out of my hands. If there is, the document must be redone with a $25 fee paid to the county and a $50 fee paid to myself.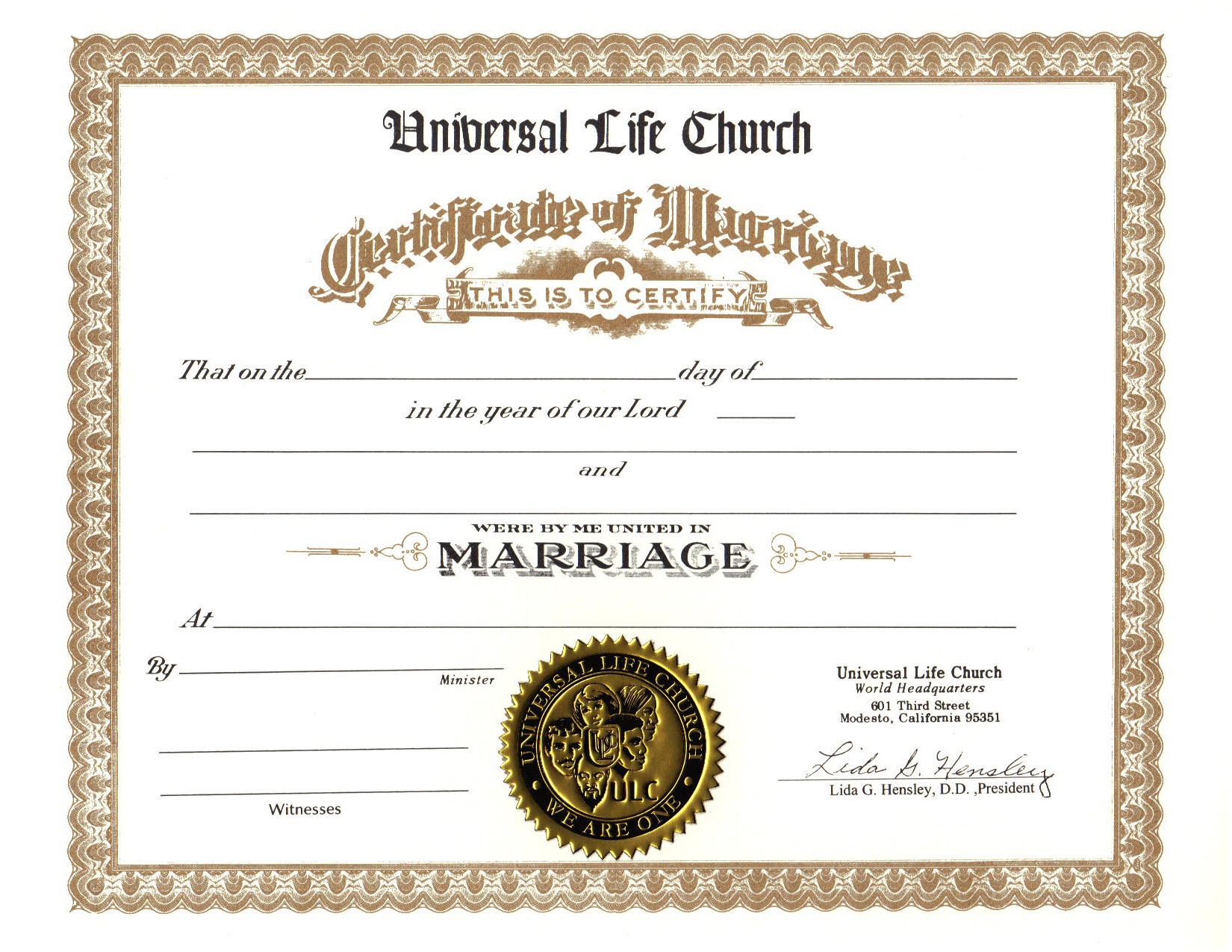 MARRIAGE CERTIFICATE
An official Universal Life Marriage Certificate in a special protective cover is a $30 donation. Stamped with a golden embossed seal, it makes for a beautiful keepsake. A simple color copy version of the Marriage Certificate is included in my wedding package fee. A golden embossed seal may be purchased to place upon it for $3.
EXTRAS
Catering, cake, flowers, decorating, photographer, DJ and entertainment are all extra and vendors can possibly be recommended.
CANCELLATIONS
Cancellations are accepted anytime before the wedding. If the custom ceremony has been written already a $50 refund will be given, along with a copy of the written ceremony to keep. Cancellations after 2 weeks before the wedding will forfeit the $150 deposit. Any approved deposit refund may be transferred into a counseling or healing session by permission.
Wedding Officiant Package
$399
Custom Ceremony and Vows
Sound System
Marriage Certificate
Marriage License Delivered and Recorded
Ceremony Deposit – $150
Extra Costs if requested
Wedding Rehearsal – $100
Travel Over 20 Miles – $25
Finding A Venue – $100
Counseling for Couples – $135

PAYMENT
All forms of credit or debit payment are accepted including chip technology and also bluetooth devices such as iPhone and iWatch, with a mobile square reader device I will bring onsite. Cash is accepted and a receipt provided. Payment can be made over the phone or in person with any credit card or debit card. Paypal, electronic check and Apple Pay are also accepted. Regular checks are accepted if mailed and received three weeks in advance of the event, for the full amount, with prior approval. Contact me for my approval and for my mailing address at (949) 422-4092 or email me at kathleensministry@gmail.com.
Wedding Officiant and Counselor
I create a wedding ceremony that reflects your love, personality and spirituality. Gentle couples counseling is also offered. Have all your questions answered in the free wedding consultation. Make a 20 minute appointment any day of the week from 9am to 8pm. Thank you, blessings and congratulations!