Hypnotherapy or Life Coach Counseling:
Reverend Kathleen Shannon has been practicing Hypnotherapy since 1993, when she was first certified at Orange Coast College in Costa Mesa. A special package price of 3 (ninety minute) weekly sessions paid at the end of the first visit is $299, and highly recommended if learning hypnosis for the first time. Each single (ninety minute) session in this category is $111. You can also decide to purchase this package of 3 visits later on, at any time. This category includes Past Life Regression, Spirit Guide Contact, Clinical Hypnotherapy, Metaphysical Counseling, Life Coaching, Talk Therapy and Life Between Lives. This can take place in person at your home or in Reverend Kathleen Shannon's healing space in Laguna Niguel or Awakenings healing space in Laguna Hills.

Reconnective Healing:
Reverend Kathleen Shannon has been offering Reconnective Healing since 2012. She was trained and certified by Dr. Eric Pearl in 2013. Each one hour session in person is $111, and it is suggested to have up to 3 weekly sessions for any one type of need. In person sessions can take place in your home or hospital room. It can also take place in Reverend Kathleen Shannon's office. You lay down comfortably on a massage table, on your back, fully clothed. You are not touched nor do you have to say anything or pray. You are interacting with the healing frequencies that you can feel. Up to 3 sessions are recommended for any one situation, as the healing continues to unfold over time.
Distance Healing:
Distance Healing by Reverend Kathleen Shannon can be facilitated with you over a telephone, cell phone, or a tablet, iPad or computer with a video screen, and using the modalities of  Hypnotherapy, Past Life Regression Therapy, Life Between Lives, Spirit Contact Therapy, Clinical Hypnosis, Talk Therapy, Life Coaching, Metaphysical Counseling, and Guided Meditation. This type of distance work has been proven to be just as effective as in-office sessions. Credit cards and debit cards are accepted over the phone for payment. PayPal payment is also accepted. A 90 minute session such as described above is $111.
Distance Healing by Reverend Kathleen Shannon also includes the services of Reconnective Healing, at the same rate as in-office, for $111. Reconnective Healing by distance is facilitated in non-local reality, and can be received by you anywhere in the world. It is just as effective as receiving Reconnective Healing in person. This type of Distance Healing takes place at the same time as you lay down in your bed, at the hour that you choose, up to midnight. Reverend Kathleen Shannon will call or text just before the session begins, and then she will perform the healing in her healing space in real time, for just as long and in the same way as if the person was before her. After the Reconnective Healing session is complete, Reverend Kathleen Shannon will call to note your experience, or if preferred, will call the next day. This type of distance healing can also be gifted to a friend or family member. You will choose the time and give feedback after the session. The person receiving Reconnective Healing does not need to know about it or give their permission to have it done. Credit cards and debit cards are accepted over the phone, as is payment through PayPal, for $111, and takes about an hour altogether.
The Personal Reconnection:
Reverend Kathleen Shannon facilitates The Personal Reconnection for you  over a period of 2 or more days, and it is always offered at a set price of $333, by any certified practitioner personally trained by Dr. Eric Pearl. This is a once in a Lifetime experience. There must be at least one night of sleep in between the 2 one hour sessions. The Personal Reconnection continues to unfold throughout your life. The Personal Reconnection can only be facilitated in person. You do not have to have a Reconnective Healing before you receive The Reconnection, but it is recommended. To be sure someone is a certified practitioner, go to www.thereconnection.com, and go to the Practitioner's Directory. To find Kathleen Shannon's profile, follow this link: https://www.thereconnection.com/directory-listing/2988/profile or you can type in Laguna Niguel under city and Kathleen under name. Be sure to leave the country blank. It will work without putting in the country. You can try United States, but sometimes it doesn't work properly. They are planning on improving the Practitioner's Directory in the near future, to be more user friendly.

Online Video Sessions at Healing Clouds-NEW!
Reverend Kathleen Shannon offers Past Life Regression, Hypnotherapy, Guided Meditation, Metaphysical Counseling and Reconnective Healing online, in 1-2 hour sessions, for $149 at www.HealingClouds.com. No cancellations less than 24 hours. No appointments scheduled less than 24 hours in advance. Call Reverend Kathleen at 1-949-422-4092 for help in signing up and making your first appointment. Currently this is a good link to find me directly and easily on Healing Clouds: https://www.healingclouds.com/practitioners/kathleen-shannon
Weddings:
Reverend Kathleen Shannon is an experienced wedding officiant. She offers this service for $350, including the co-making of a custom script approved by the couple, and performed in a two hour time window guaranteed on the day of the event. A rehearsal the day before, suggested for any large wedding party is a separate $100. Transport for the bride and groom in the White Wedding Mobile, an immaculate 2007 PT Cruiser, by the Reverend herself $100. Finding and securing a wedding venue, $150.
ML830 Cold Laser:
Reverend Kathleen Shannon is a Certified Practitioner of the ML830 Cold Laser. A beginner package pricing of 3 twenty minute daily sessions is $50. Each follow up, single session, of cold laser treatment of a twenty minutes visit-pricing is $20, or you may purchase another $50 package of 3 sessions. Chronic injuries may take longer to heal than acute pain and injury.
Past Life Parties:
These prices are for 3 hours with Master Hypnotherapist Reverend Kathleen Shannon in a past-life party workshop. Pricing is on a sliding scale depending on attendance. Having a Past Life Party is more affordable than a private, one on one regression session because you are sharing the costs. The more people you have, the more affordable it is!
  2 people . . . . . . . . . . $75 each
  3-4 people . . . . . . . . $65 each
  5-8 people . . . . . . . . $60 each 
  9-12 people . . . . . . . $50each
  13-20 people . . . . . .$45 each
   21-30 people . . . . . $40 each
All past-life parties require a $50 transferable deposit unless being held at Reverend Kathleen's Soul Spa, where no deposit is required. Please note that only 4 people at a time can be accommodated there unless the participants are sitting upright. Parties at Kathleen's Soul Spa where participants sit upright can accommodate up to 7 people. Parties at another venue must be rescheduled within 4 days of the event to be able to transfer the deposit, unless the deposit was made at the last minute. If another venue has specific deposit requirements, we will honor those first. If the deposit was made the week of the event, it should be fully transferable. Deposit can be made before the week of the party by credit card over the phone at 1 (949) 422 4092 or via PayPal or Zelle to Reverend Kathleen Shannon's email: kathleen444@gmail.com. Final payment can be made by credit card or cash at the party. Please contact the Reverend before making your deposit.
Tipping is not discouraged. Positive reviews on Yelp and Google are helpful. Referrals are very appreciated.
"Thank you very much and many beautiful blessings!" Reverend Kathleen Shannon.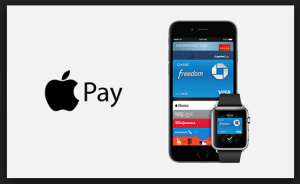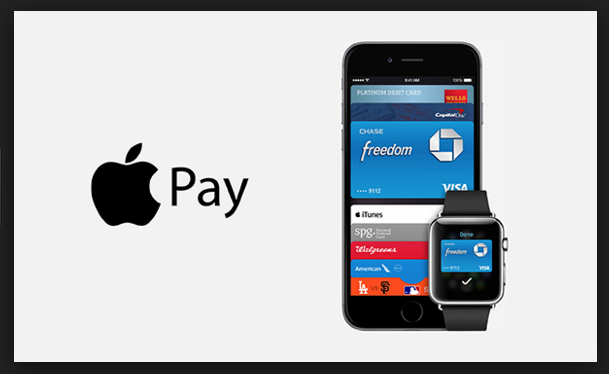 All credit cards and debit cards are accepted. Cash is accepted. Paypal is accepted. Electronic check is accepted.