SOME CLIENT REVIEWS AND TESTIMONIALS:
"Satisfied" Square Reader receipt "Excellent, perfect experience with a highly skilled guide" Her text on 3/18: Thanks for everything. You were perfect. I'll reach out very soon to make another appointment. Her text on 4/8: I'm definitely coming back 2 more times. Looking forward to coming back. Past life regression with S.D., from Laguna Beach April 8, 2019. Kathleen notes: "S.D. did come back and resolved her issues April 12."
Hi Kathleen, Wow I did not realize you were out of town! Thanks so much for making yourself available, especially since I hit you up at the last minute. Thank you for being willing to take my request. I know it takes time for the healing to take hold and I felt it has really helped him. I notice it more in his energy and his attitude. He's been much more positive and easy going about things and I felt a third Distance Reconnective Healing session would really be beneficial for him. As for the repeating numbers I have gotten nonstop 10:10 and 11:11 it seems ever since doing The Personal Reconnection with you especially. So I thought it was great when I was messaging you it synched up right when I was messaging you. So I'm so lucky I caught you at the right time or else I obviously would have missed you!!! Have a safe amazing trip and journey back!  Showering you with just as much love and gratitude back!! V. T., Ladera Ranch email  4/1/19
Distance healing after abdominal surgery, 3 distance healings to S.D. in Thailand, texts received: 1/4/19 Well something's going right, am being discharged from hospital a day early. 1/5/19 Felt today's distance healing for sure, very helpful with the pain. Also helped with the disorientation I have felt since the anesthesia. 1/6/19 Another benefit: Immediately after your last healing session I was able to eat a full meal. Haven't eaten more than a few bites at a time, almost fasting for 3 days because of the surgery. I've lost 15 pounds since I saw you last. S.D., from Bali, Indonesia, January 2019
I absolutely loved the Reconnective Healing, but Thursday would it be alright to receive the Personal Reconnection? I'm feeling lighter, less troubled, more at peace. Ricky, from Los Angeles, CA 1/5/19
I really enjoyed my RH session with Kathleen. She is very knowledgeable about divine healing, and she has this amazing peace about a person's path and is ready to meet you there on it. She is an excellent listener and spiritually sensitive. She has a beautiful trust in the universe. Thank you! Jesse Conley, Healing Clouds, 5 stars, 12/18/18
Good Morning Kathleen. Thank you for your detailed self hypnosis email. You are very knowledgeable and I really like how you explained the process in easy to use format. This will make it easier for my mind to apply. Not too complicated. I am very happy with the affirmations. I actually thought u mentioned a surrender statement during our session. I think that is good to add so I will make sure to do so. Thank you again for our time spent. I sincerely enjoyed the connection and look forward to working together again in the future. Many Blessings! S.P. San Clemente Oct 25, 2018 email
Thank you for my lovely impromptu visit. You are a divine hostess! From the new bedding to the pumpkin-banana pancakes, just wonderful. The Reconnection has shifted something Kathleen. You are amazing. Was singing your praises to my friend in Irvine today. Love to you xo S.B., Los Angeles, CA  Sept. 21, 2018 email 
BTW remember how I said there was movement between 1st and second chakras during the healing you gave me? That weird paunch in my lower belly is half the size! S.B., Los Angeles, CA Sept. 23, 2018 text message
Hi Kathleen: I am R.O., the mother of G., and I want to thank you for all the health changes I have seen in my person and those of O.O. my son with his psoriasis. Also, because L. and R. understand each other, thanks to you. For having helped me thanks to you and Father God and teachers of light and love. Thanks Kathleen, R.O. Reply: Oh my goodness! Thank you so much for such a beautiful testimonial. I appreciate hearing back from you, very much. God bless you! Kathleen. R.O. again: I am the one that I am very grateful the first thing I have to thank is that of my son O.O. is already healing psoriasis and the second for me the menstruation that I had all month. Now it's normal and I'm going to stop the pills for that. R.O., Addison, IL. Sept. 26, 2018 
Its been great working with Kathleen. She is helping me get to the root of some of the struggles I have been dealing with in my life for so many years. We are working hard together to help heal those wounds. xo Posted on healingclouds.com Danielle S. Sept. 8, 2018 for Hypnotherapy
Kathleen is amazing. She comes from a place of unconditional love and encouragement. I enjoy working with her very much. Posted on healingclouds.com Danielle S. Sept. 4, 2018 for Hypnotherapy
Hi Kathleen. Thank you again for such a lovely ceremony. Everything turned out great and the wedding and reception were a success! Virginia Knudtson, mother of the bride, email on May 22, 2018 for the wedding of Adam and Savannah on May 20, 2018
Dear Kathleen, I absolutely enjoyed meeting you and had a great session yesterday. I look forward to my next session on 5/24. Very best, Betty D., Corona Del Mar email April 27, 2018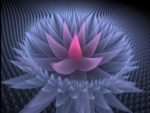 See this image?
This is what it felt like yesterday. Parts of my body opening up into a cellular explosion. Like it was pulsating with surges of energy burst that opened or bloomed parts of my body… Continuously!
T.F., Aliso Viejo, text message, Spiritual Hypnotherapy June 22, 2018
I had a really good session with Kathleen. We went over what blocks I was experiencing in my life and she told me what this healing would do for that. During the session, i felt a ton of energy flow though my hands and i got into a deep meditative state and allowed the energy to flow. Kathleen's energy is very calm and inviting and definitely a pleasure to work with. This was my second healing with her and I will definitely go back. I have also done hypnosis with her multiple times and absolutely love it!! Posted on healingclouds.com Danielle.S. Reconnective Healing, April 7, 2018
Kathleen is an exceptionally talented Reconnective Healer (I have worked with others). After our session I feel clear, balanced & relaxed. While the experience is subtle I can sense healing & resolution around an old trauma. Will definitely book again. S.B. Ubud, Bali, Distance Healing April 6, 2018 
Hi Kathleen, lovely to meet you yesterday. I just took my blood pressure and it was normal. I would like to do another session soon. I feel great and slept the best last night than I have in ages. L.M. Laguna Niguel, CA. March 3, 2018, Reconnective Healing.
She is very loving and compassionate. Kathleen knows her stuff. A fabulous experience!!!!!!!! Posted on healingclouds.com by Kelly Boyette Feb. 22, 2018, Distance Healing.
My session with Kathleen was a excellent exploration through the magical trails of energy. I highly recommend her. Posted on healingclouds.com by Linda Martinez, Ramona, CA Feb. 16, 2018, Distance Healing.
Great session! Kathleen has a lovely energy, very kind and knowledgable. I could feel the Reconnecting Energy move throughout my body. I felt some things leave and a sensation of Light returning to my cells. It's hard to describe. I definitely recommend Kathleen Shannon. I can't wait to see how this affects me going forward. I already feel different. Posted on healingclouds.com by Marguerite Bonnet Feb. 15, 2018, Distance Healing.
It was excellent, I will recommend it. Posted on healingclouds.com by I.A. Dana Point, February 11, 2018, Distance Healing.
Wow, yesterday I had The Reconnection done by Kathleen and am blown away. If you are in OC you have to check her out, she is really talented and skilled at this. This was actually my second time having The Reconnection done, so Kathleen said it would basically just be a Reconnective Healing. Nope! As I had suspected, the first practitioner must not have been doing it right because I hadn't felt much of anything, during or after. This time was unforgettable. The energy emanating from Kathleen's hands was palpable. On the receiving end, I almost felt like I was on psychedelics.  Total awareness of being connected to the broader energy grid surrounding me, evidence of different parts of my body with physical complaints responding to the healing treatment and so much more.  I'm curious on how the Reconnection will affect other parts of my life.  Exceeded my expectations and then some. Posted on Yelp by Z.C. Santa Monica, CA. Sept. 24, 2017
Kathleen is an excellent healer!  My hypnotherapy sessions with Kathleen have been incredibly beneficial in improving my mental and emotional health.  Also, Kathleen's rates are very affordable. Posted on Yelp by John. A., Aliso Viejo, CA. July 24, 2017
Kathleen, I can't tell you how amazing I thought the session was last night.  I feel so much more at peace with myself.  After thinking about it a little more, I am not going to do the EMDR sessions at Kaiser.  Its not that my therapist isn't good – she's very good, but the hypnotherapy sessions that you and I have been doing accomplish the same thing as EMDR (actually doing even more to relieve past traumas than EMDR) without the nasty side effect of basically being a zombie for two days (and in a great deal of emotional pain) following each EMDR session.  I was wondering if you are available on Friday. I would like to get into the last past trauma that I would like to explore – my relationship that I told you a little bit about.  As a result of that relationship, I think I have a great fear of romantic relationships with women (even though I love women and feel great sympathy for them having to work twice as hard to get half as much in this world created by men) and with intimacy.  If possible, I would like to explore that in our next session and then move onto the energy healing in subsequent sessions.  Thank you, Kathleen! Email by J.A., Aliso Viejo, CA. July 22, 2017
Kathleen took me and my 2 friends through a past life regression and the experience was amazing. I learned so much from my
past life that I'm still holding onto in this life which is going to help me release and let go of it!! What a gift!!
Kathleen is easy to talk to and just us talking as a group was worth the experience. I will definitely see Kathleen again. Posted on Yelp by Stacy C., Anaheim, CA. July 16, 2017
Hi Kathleen,
Thank you so much for an absolutely beautiful, amazing experience Friday. I'm so glad I found you!
I would like to schedule a second Reconnective Healing session. I have had great results with my knee and want to work on other areas. J.W. Irvine, CA. April 25, 2017
 Hi Kathleen I hope you are well. I just wanted to get in touch with you after all our talks and the links you shared with me. I just wanted to share with you that as time has passed and I've gained more clarity, everything I was told (by my higher self) in that hypnosis session HAS turned out to be true. I think I was just in inner turmoil and resisting against it. Kind regards, L.G., Los Angeles, CA. February 28, 2017
 Thank you, Kathleen! You came to my rescue that night in mid-December when I could not sleep. I had been up for over 2 days and was desperate for rest and relief from pain (in my back from surgery). I was so fortunate to have you help me sleep (with hypnosis). You really made a difference. After that night, I have been able to use your advice by helping to calm myself before sleep (with self-hypnosis). Thank you for being a true friend! You are a kind, happy, forgiving, loving person. Peace! (Two over the phone hypnosis sessions at midnight.) Ron Martinez, Ramona, CA. Dec., 2016, testimonial letter received Feb. 24, 2017
"Thank you, Kathleen! My body is still tingling, full of energy! It was great and very much appreciated! I really needed it too! Blessings and a Big Hug!!! I feel great!!!" Carlos Caridad, founder of Healing Cancer In This Century Summit, Distance Healing to Los Angeles, CA. June 11, 2016
"Hi Dear, just wanted to say a big thank u for today's session & that u are a great healer & appreciate the work (cold laser) u did on my shoulders too. God Bless & good nite, dear, xo." M.C., Laguna Beach, CA. Feb. 28, 2016
"Kathleen has performed past life therapy a few times with me, to help resolve my self love issues. I wanted to know why my life was going down the path it was. She was very patient, calming and warm. She helped guide me to explore the source of my issue and resolve it. Her fees are reasonable, note my five stars, she is worth it.  She has a website describing the types of sessions she offers. You may feel that you did not achieve anything at the time of the session, only to realize later an epiphany about your life. When you leave you will feel rested, peaceful and energized. She started studying hypnotherapy years ago. She is always updating her education. She is knowledgeable, contemplative and compassionately enriched with personal experiences. Find out how to understand your journey." Linda M. on Yelp, Ramona, CA. Jan 10, 2016
"Kathleen Shannon has a passion.  That passion is to help others. She has found a way to fulfill her purpose in life by serving others in need. She accomplishes that purpose with a refreshing and unhurried approach to emotional and spiritual healing. She does something that is all too rare in today's fast paced world.  She actually takes the time to listen intently to what you have to say and she gently probes with pointed questions to discover what it is you want to accomplish during one of her sessions. Yes, Kathleen is the real deal. Someone with a genuine concern for others.  If you study her Bio you see that she has seen many facets of life. Kathleen is extremely well read and shares her knowledge generously. However, her most important gift, is a true spiritual connection that is evident the minute you walk into the peace and calm of her home. Her knowledge of hypnotherapy, metaphysics, past life regression, reconnective healing, and even cold laser therapy is a powerful combination of healing skills that she can bring to the table to help resolve your problems. My Reconnective healing session with her resulted in one of the most powerful energetic and spiritual experiences of my life. The techniques and advice she shared with me were used almost immediately to help, a cancer patient, Judy S., I was counseling to connect with her deceased mother and to feel and experience the loving embrace of God before her transition from this world.  Thank you Kathleen." C. F., Lake Forest, CA. Feb. 5, 2016
 "Hi Kathleen. How are you? Thinking of you. Anniversary coming up, still telling how my pants fell down just before the wedding ceremony and everyone asking how we did that and those people wishing they had gotten married in a rose garden. Everyone is jealous but that came from your suggestion. Thank you so much for that." D.M., Sun City, CA. March 9, 2016
"Kathleen takes a multidisciplinary approach… she brings so much to the table… draws upon her background in a wide range of areas from psychology to philosophy to nutrition to religious/spiritual studies, and probably not least of all — her own life experience.  She weaves it all together and applies it to your situation.  Beyond her abstract/academic background in all these areas, and I'd say probably most importantly to her practice, she is very insightful and intuitive.  If you see her even for a couple of sessions, she will get to know you and understand you and get to the root of whatever it is that brought you in to see her.  And she has a number of different therapeutic modalities she can employ in order to treat you.  I myself, went in originally for hypnotherapy, but then after a few sessions I felt I would benefit from talk therapy — and so we switched to doing that.  And I can tell you, that I've seen psychologists over the years and have participated in talk therapy, but none of them compares to Kathleen.  To them (your typical psychologist/counselor) you are merely a client and everything is very clinical — you might say detached, even.  More than just analyze the problem/issues on an intellectual level (which she does also) she is very kind, compassionate and empathetic — and conveys that to you — which in itself carries healing potential… and provides an extra dimension to the whole experience.  So, needless to say, I highly – enthusiastically — recommend her." S.P. Costa Mesa, CA. March 2015
 "Kathleen is an excellent Reconnective Energy healer.  When she dims the lights and I lay back in her chair, I can feel tingling and heat sensations when she is working on different parts of my energy body.  My stress dissolves, and afterwards I feel completely serene and at peace.  I've gone to Kathleen for hypnotherapy as well with excellent results.  She is warm with a great sense of humor. Her rates are very reasonable compared to LA as well! Highly recommended." Z.C., Santa Monica, CA. Jan. 26, 2015
"Kathleen, Thank you again for an amazing and genuinely special experience. Your helping very much to make me a believer in the power of energy healing and this interesting new model of reconnection therapy. I will talk to you soon. I am interested in pursuing some additional sessions. Finding a spirit guide would be high on my list.  You have a special talent and I am very comfortable working with you. God Bless." C. F., Lake Forest, CA. December, 2014
"Dearest Kathleen, what a true blessing you are to this world. My first hypnotherapy session with you was sublime and so fantastically helpful to me that I wish to send out the BIGGEST and WARMEST THANK YOU. I went into such a deep space which made sense to me and made me feel so safe, I got all the answers and more. I got to repair my relationship with my father a little bit more due to our work together. I feel energized, calm, collected, peaceful, so trusting, happy and grateful. I wish to tell you that you are such a wonderful and gifted being that I feel so touched to have met you and fortunate to get to work with you. I was guided as you know to come to a session with you every Wednesday until spirit will let us know our phase is complete. For now, I am looking forward to each Wed. when I know I will be well taken care of." L. C., San Clemente, CA. September, 2014
 "Dear Kathleen, what a blessings to have a session with you today. I felt such a difference in me during and after. WOW. speechless. what a privilege to have found you and work with you." L.C., San Clemente, CA. September, 2014
 "Kathleen, thank you so much for your help. I've noticed some changes in myself since our last hypnosis session. I have a greater sense of clarity and less anxiety when it comes to pursuing my goals. I've been much more conversational and relaxed with people I encounter in my day to day interactions. Someone on Saturday told me I have a great presence. In short, it's working! I'm so happy!!" T. S.,  Laguna Hills, CA. April, 2014
 "Kathleen, the energy healing today was amazing. Thanks a million." A.F., Laguna Beach, CA. March 2014
 "Kathleen Shannon is a superb Reconnective Healer. She is nurturing, confident and skillful. She was my hypnotherapist when I had some health issues in 2008 and was very helpful in rooting out the underlying psychological habits that were keeping me ill, and releasing them. This year when physical therapy wasn't helping a shoulder injury I called Kathleen and she told me about Reconnective Healing which she has recently becoming certified in. The sessions were spectacular. I could actually feel cool energy in the part of the shoulder that was enflamed and was so relaxed while she was working on me that I dozed off and imagined I could see healing energy throughout my body. I felt great for days afterwards. I highly recommend Kathleen! Her fees are very reasonable. She is so warm and loving that just a conversation with her is healing by itself." G.W., Los Angeles, CA. December, 2013
 "Kathleen is totally connected to you while in session with her.  She has a remarkably calm but instructive approach that allows for a natural progression of thoughts, feelings & ideas to surface like bubbles rising to the surface.  Each bubble pops & then the next one till the water is clear & smooth again.  She has gifts of healing to offer should anyone want to receive them.  I'm grateful for her willingness to share her gifts with me." N. N., Red Bluff, CA. December, 2013
 "Kathleen is amazing at what she does. My name is Mary and I suffer from nerve damage in my neck. She used cold laser treatments and spiritual healing. After a couple of visits not only did my pain level drop to 2, I felt a calm feeling in my heart and mind. Bravo Kathleen! Thank you."  M.G., Lake Forest, CA. December 2013
"Reverend Kathleen's commitment to healing and growth was apparent from the moment I met her at a seminar 8 years ago. Since that time she has helped me through illnesses, relationship challenges and more.   Kathleen's approach to hypnosis is nurturing, metaphysical and inspiring. A course of 5 weekly appointments gave excellent results on my back and joint pain. I didn't have to go to her office each time – sessions given over the phone when I stayed in the comfort of my own home were just as effective.   Most recently I visited Kathleen with a sprained ankle. I was anxious and worried as I was moving that week and had to be able to work, pack and generally get around. After 3 evenings of back-to-back cold laser therapy and Quantum Touch healing I could walk without acute pain, only a dull ache. The bruising disappeared almost magically, and on their own my sprains usually take a couple of weeks to heal. After the move I came in for another session of Quantum Touch just because the healings feel so good and relaxing!   Kathleen is warm, personable, and knowledgeable. Her results speak for themselves. I have no hesitation recommending her as a hypnosis professional and healer." S. B., Malibu, CA. November 2013
"I recently had a Hypnotherapy Session with Kathleen and was very impressed with her level of expertise in helping me connect the dots with some of my health issues, and come to a deeper understanding about their underlying causes. Her energy is very positive and she is very nurturing and caring. Her space is just lovely and inviting, and my experience was most enjoyable and well worth the drive from Palos Verdes. I highly recommend her services to everyone!" S.S., Palos Verdes, CA. March 2013
"That hypnosis session was superb, thank you so much.  It's like my soul was gasping for it, that 'download' experience was unbelievable, I keep remembering the sense of bits of information integrating into my physiology, super cool." S. B., Malibu, CA. Phone session, January 2, 2013
"After a recent private session with Kathleen, I felt excited to write a few words based on my wonderful visit with her  I would like anyone who may be pondering a visit with her to pick up the phone and call her. She is the most pleasant, soft spoken, educated, effective and efficient Counselor/Hypnotherapist I have ever met and give her my highest recommendation.  Her vast experience was evident when I sat down with her recently for a 2 hour session. With her help, I was able to meet my Spirit Guide "Miguel" and find answers about my past lives and my future, I was astounded at her ability to effectively regress me with her unique use of hypno therapy. She creates a very comfortable atmosphere and carries a very positive aura. You will feel comfortable the second you meet her. I will be going back to her soon for another session and look forward to another enlightening experience.  Peace and Light!" R.M., San Diego, CA. May 2012
"To make things simple for those looking to try an alternative approach to virtually any problem you seek a remedy to, hypnotherapy is the answer. It's non-intrusive, relaxing and takes a different perspective into discovering the source of whatever problem you are ailing from. But out of every hypnotherapist I've seen at work or have tried myself, Kathleen is by far one of the most genuine in her desire to help others through a means that has been proven to work. By introducing you to past-life regression and showing you how best to utilize its potential (and yours), you will be shown the deepest roots of every problem you can imagine and come to terms with how best to release yourself from them. Most hospitals will treat you as a customer and try to sell you the most expense service or product they have to offer but Kathleen will treat you as an important guest in her home to a soothing atmosphere without distraction and will proceed to take very diligent steps in figuring out what your problem is and how best to rid of it. I highly recommend her and if you are having second thoughts, it can't hurt to try just once! For a fraction of what you'll be spending in hospital bills or therapy, it is worth it." S.D., Laguna Niguel, CA. February 2012
"Kathleen was my first time working with a hypnotherapist…and she provided a comfortable experience for me. She offered her insight and suggestions afterward, which were insightful. Since it was my first, I don't have another to compare to, but I thought it was an interesting and helpful experience." C.M., Mission Viejo, CA. January 2012
"Kathleen Shannon is one of the more creative and competent hypnotherapists that I have worked with. She has a way of letting you know that you are safe and that you can trust in her skills to help you get your desired results. That is how it worked for me whilst in a session with her. She is thorough in her work with excellent follow up, and I felt like I was in good hands." Sincerely, J. D. K., Perris, CA. January 2012
"Kathleen helped me at a time when I was trying to make sense of a past life memory that I recalled on my trip to central Germany. Her efforts added clarity at the time when I needed it the most.I'm very satisfied with her suggestions and grateful for having met her as a hypnotherapist.I will recommend her to any one who wants answers to what is happening in their lives." Thanks, Marvin R., Lake Forest, CA. January, 2012

"Kathleen took me to a past life that was holding a negative influence on me. With her guidance and knowledge I had a break through and gained great clarity. I now know how to change to better myself. Kathleen is an exceptional hypnotherapist and teacher. I look forward to working with her in the future." R. B., Slatington, PA. April, 2008 Phone sessions

"Kathleen is a highly creative hypnotherapist that has regressed me 5 different times into past lives. The latest was at one of her past-life parties." Dick Sutphen, author, Sedona, AZ. April, 2008
 "Kathleen with her remarkable talent helped us connect with our angel to learn his message. Then she helped us go from our angel into past lives." R. M. and L. M., Gold Hill, Oregon, Feb. 2008 Phone sessions
 "You are one hot hypnotherapist. That pain control session was amazing." S. B., Santa Monica, CA. Phone session Nov. 25, 2007
"Kathleen, last night's session was wonderful. I sense that something has shifted. You are an inspired miracle worker. Thank you!" S. B., Santa Monica, CA. Nov. 26, 2007
If you would like to submit a review, here are some suggestions:
Reverend Kathleen is on Yelp! Here is her page if you would like to leave a review. You have to be a member or become a member, but it is fun because you become an important voice in your local community. Reverend Kathleen is also a Yelper, and enjoys sharing her positive experiences around town. Here is the link to her professional page where you can write a review or read reviews: Reverend Kathleen on Yelp
Another very easy way to write a review is on Google + Places. Here is the link: Google Reverend Kathleen
You can also just email Rev. Shannon directly to place your personal review on this website. Thank you so much for your desire to help others find help in mind, body, spirit holistic healing. Here is The Reverend's email address: kathleen444@gmail.com
To find Kathleen at www.HealingClouds.com: http://bit.ly/rev-kathleen-shannon

Archangel Raphael, The Healer